Wesley P. Warren – President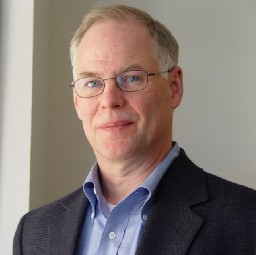 Wesley P. Warren is president of Win With Green Consulting. He possesses a wide range of experience in government and the private sector working for both Republicans and Democrats on energy and environmental policy. Drawing on his extensive background, Win With Green provides strategic advice to non-profit organizations on how to make their policy advocacy more effective.
Mr. Warren previously worked in the White House under President Bill Clinton as a senior environmental advisor. As a leading expert on federal regulatory and budget policy, he held several positions including chief-of-staff to the Council on Environmental Policy, Associate Director of the Office of Management and Budget, and Executive Director of the White House Task Force on Livable Communities.
Before joining the White House staff Mr. Warren served as committee staff in the U.S. House of Representatives, first as an aide to Republican Claudine Schneider of Rhode Island on the Science, Space and Technology Committee, and then for Democrat Philip Sharp of Indiana on the Energy and Commerce Committee. In these positions, Mr. Warren contributed to the passage of legislation on varied subjects, including a historic overhaul of  the Clean Air Act, the Energy Policy Act (EPACT), reauthorization of the National Aeronautics and Space Administration, and climate policy.
Most recently Mr. Warren, as Director of Policy Advocacy, was a senior staff leader at both the Natural Resources Defense Council and the NRDC Action Fund. In those roles, he directed the political strategy of both groups and contributed to institutional development by leading organizational strategic planning, designing issue and communications campaigns, and assisting in fundraising and budgeting.
Mr. Warren has been a member of the board of the Alliance for Justice, and served as a board member and Treasurer of both the Environmental Integrity Project and the Partnership Project (an environmental non-profit).  He is also a former member of the Political Committee of the League of Conservation Voters.